Next to Day 2 Day Supermarket (opp. Karama PO)
Tel: 396 9883 / 396 9884
(Location Map – on the delivery menu cover below)
In my previous post of photos of New Karama, I had mentioned the defunct Aachees restaurant. A couple of days back, when took my wife for an evening stroll through Karama, I found that a new restaurant had taken Aachees place – MUMBAI MASALA….I just stepped in to get their home delivery menu. The restaurant was very classily decorated and had neatly dressed and very courteous waiters who opened the door for me.

The new MUMBAI MASALA restaurant (location map on the menu cover below…just click on the image to enlarge).
Mumbai Masala – Delivery Menu
Cover

Pg 1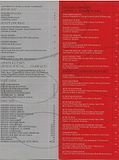 Pg 2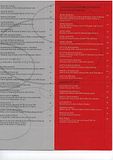 Pg 3